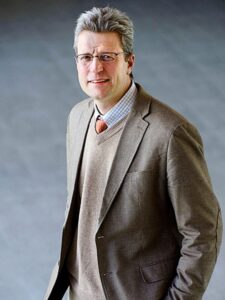 Nicolas Moës
Nicolas Moës is an expert in numerical mechanics and focuses on the modelling of crack propagation, damage mechanics and contact. He is particularly well known for having co-invented the extended finite element method (X-FEM), a mathematical approach that allows cracks to be propagated on a grid, called a finite element mesh, which is independent of the crack path. Its advantage: it no longer requires the mesh to be changed during propagation.
Recently, Nicolas Moës has enriched his approach with research in theoretical mechanics, in order to make numerical models even more efficient. For example, he has devised a model to better account for the birth of a crack.
In 2014, he was awarded the CNRS silver medal.